Thank you to the always, amazing Raven for tagging me!  
I know I've been posting mostly book tags lately which I don't usually do. I have some pending posts that is not book tag related but because I have so many book tags to go through, I am doing the most I can; and this one in particular I just had to do ASAP. Anyways on to the tag.
Best book you've read so far in 2015
Oliver Twist by Charles Dickens

I have to go with a classic in this one.  While Great Expectations is considered his greatest work, I personally liked Oliver Twist more. I actually never fully appreciated Charles Dickens as a writer because my first reading experience with his works was quite unpleasant. However, after reading this book, I've come to really liked him. I actually didn't give this book a five stars…so you're asking as to why I considered it the best? I think it has all the elements of a great story and I was actually not bored!  I mean classics tend to be a hit or miss for me….This one is the former.
---
Best sequel you've read so far in 2015
 Unravel Me by Tahereh Mafi

I haven't read that many sequels this year since I either just started a series or read a standalone novel. But my favorite sequel so far this year has been Unravel Me.  While I don't think it's the best sequel written ever, it was far better than the first installment of the series… Uhh hello Warner!  *heart eyes*
---
New release you haven't read yet, but want to
 Ember in the Ashes by Sabaa Tahir

Because a majority of the blogs I follow seem to have read this book and they have nothing but great words for it, so my curiosity has been piqued.  I hope that it is great as everyone claims it to be.
---
Most anticipated release for the second half of the year
 Winter by Marissa Meyer

I started reading Scarlet this month, but I actually decided to stop reading it.  Instead, I plan to marathon the last three books of the series when Winter comes out, this winter.
---
Biggest disappointment
 The Kiss of Deception by Mary E. Pearson

Not only am I disappointed I'm quite upset actually. I wasted my money on this book–well okay six bucks isn't that much, but when you have high expectations for this book, it'll probably piss you off.  I'll be honest, I actually am still in the process of reading this book, but I'm thinking of not finishing it now, because it's just so boring.  It's suppose to be high fantasy–so I'm expecting some action, but all we get is a stupid love triangle with an unlikeable heroine who runs away because she believes that her bethroted is ugly, an assasin who can't even do his damn job right….I fell for the hype and unfortunately this book deserve none of it.
---
Biggest surprise
The Raven Boys by Maggie Stiefvater

Because I almost ended up not finishing this book. The plot moves very slowly, but the well-crafted characters in the book definitely makes up for it.
---
Favorite new author (debut or new to you)
Julie Kagawa. I've only read her Iron Fey series but I'm definitely going to read whatever book she has written and will write in the future.
---
---
Newest Favorite Character
I have to go with more than just one with this question.  Everyone from The Raven Cycle series by Maggie Stiefvater.  They are some of the most interesting and well-crafted characters I have read in a while.  Each of them are so unique and they are just so fun to read.  And the friendship that they have…just amazing.
---
Book that made you cry
As emotional I am, for now I can't recall a book that made me cry this year.
---
Book that made you happy
The Charmed Life series by Jenny B. Jones
This was such a cute series and our main character is just so sassy and witty.
---
Favorite book to film adaptation you saw this year

---
---
Most beautiful book you've bought so far this year (or received)

Adventures of Huckleberry Finn by Mark Twain

My Adventures of Huckleberry Finn Barnes and Noble classics edition.  I know that the photo does not do it justice, but it looks so beautiful on my bookshelf. It reminds me one of those old books that you see on someone's bookshelf—-beautiful, but unread…HAHA
---
What books do you need to read by the end of the year?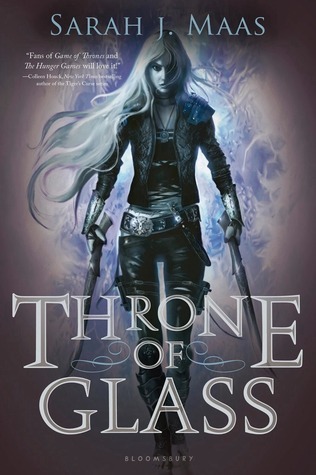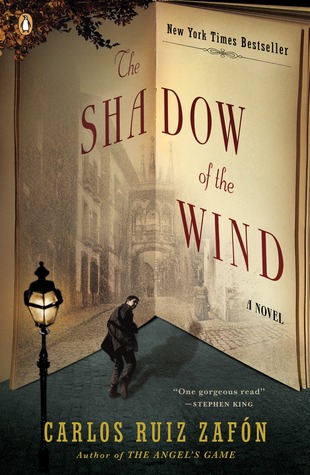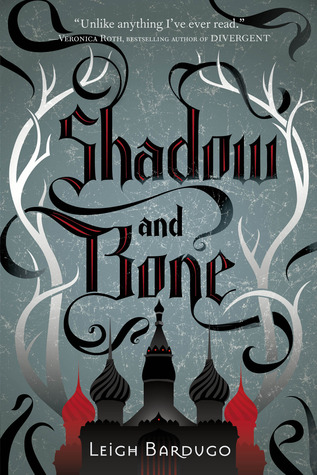 ---
To make up for not tagging anyone in my last book tag I'm going to tag (more than the usual number)
Forrest of Books
 and anyone else who wants to do this tag!
 If you have already done the tag or don't want to do it, then disregard.