Top Ten Tuesday is a weekly meme hosted by The Broke and the Bookish. Each week they provide a topic, and you choose ten books that answer that topic. This week's topic is your top ten books that would be on your syllabus if you taught X 101 (examples: YA fantasy 101, feminist literature 101, magic in YA 101, classic YA lit 101, world-building 101)
I really liked this topic for this week (gives me an excuse to rant on this one) and it has been forever since I last participated in the Top Ten Tuesday meme. There are so many topics that I could have chosen for my syllabus such as world-building, great character development which are important aspects when I read books.. However, for this topic I'm going to choose a lesson in which I would teach about unhealthy relationships especially for my female students.
I chose this topic because I have read enough young-adult and new-adult books (heck even classic literature) in which obsessive and possessive characteristics of a character for their love interest is considered "romantic" Ironically, they are not seen as destructive because "stalking" in literature is definitely okay and so adorable. I know it's fiction, but at times glamorizing such behaviors is a big no-no for me. I'm sure that's not the author's intent, but at times it just comes off that way when I am reading. Possessiveness or any type of volatile behavior by a significant other is usually a sign of an unhealthy, toxic relationship.
So here are my top ten books that would be on my syllabus.
 Beautiful Disaster by Jamie Mc Guire
Just like any main hero in a new adult book, he is always hot. Unfortunately in real life, you would be running for your life with this one, especially with his volatile behavior.  Travis is not one of the good guys. There is nothing endearing about his character at all. He is one of those nasty, jealous, possessive, violent guys that will beat up anyone even his guy friends just because they glance at Abby.  Not only that but he tells her what to wear.  Abby if I were you I would leave this relationship. But she's dumb so of course they live happily ever after……You can take out the beautiful because this relationship is nothing but a disaster.
---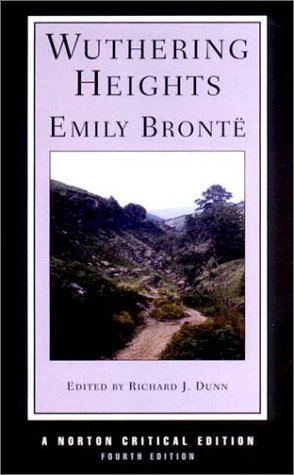 Wuthering Heights by Emily Bronte
There is nothing romantic about this relationship. Toxic, toxic, toxic! And Heathcliff is no romantic hero. The man is crazy.
---
Bully by Penelope Douglas
This romanticized bullying. The main hero claims to love her and he had issues hence he acted the way he did. Umm no… if you loved the person, you would never treat them that way, regardless of what you are experiencing because you are taking out all your anger on the person that you claimed to love. It pissed me even more off when the heroine was okay with it and still wants to be with him. The message that its sending is that if a guy treats you horribly for years, no matter the reason and then finally professes his love for you means he really cares for you, right? I mean seriously, that is is messed up on so many levels.
---
 Twilight (series) by Stephanie Meyer
While I never thought of Edward and Bella's relationship as "abusive", it was still unhealthy. Edward is supposed to be the most romantic and swoony guy of all time, but he's possessive, creepy, and stalker-y. He dictates who she can and can't be friends with.  Even Bella admits that she's scared of him. Are you suppose to feel fear when it comes to your significant other? I don't think so……
---
Hush Hush by Becca Fitzpatrick

OOOOH he stalks me, but that's okay because I'm already falling for him….Umm whaaaat?!
---
Bonus: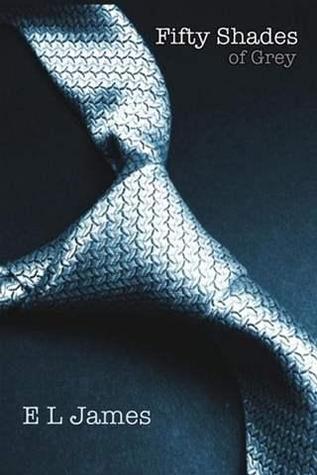 Fifty Shades of Grey by E.L. James
While I didn't read this book, Anastasia and Christian are notorious when it comes to an unhealthy relationship in literature.
I'd like to use this quote to describe this book:
"Fifty shades of grey' is considered a romantic story only because the guy is a billionare.  If he was living in a trailer or in a shack somewhere in the woods it would be an episode of 'Criminal minds'."
There you have my top ten tuesday topic. I apologize if some of you enjoyed the books that I mentioned. This is solely my own opinion.