Thank you to the awesome Joey and amazing Shelby for tagging me!
How do you keep track of your TBR pile?
While I do have a Goodreads account, the only thing updated on my shelf is my "read-shelf". So I don't keep track of my TBR. I do have a TBR jar, but because I own so many books I don't put too much thought on my TBR pile since I have enough books to probably last me for a few years or so.
Is your TBR mostly print or eBook?
I'd say they are about equal. I own about the same amount of books in each format, although, just a little bit more on physical copies.
How do you determine which book from your TBR to read next?
Recall the first question and I mentioned a TBR jar…I sometimes use that. However, I'm usually the type to just grab a book from my shelf. It's really dependent on my mood.  If I want to read fantasy, I have enough of that on my shelf. If I want some sappy romance..I'd probably have that, too….
A book that's been on your TBR list the longest?
The Da Vinci Code by Dan Brown. I've had this book for almost six or seven years and still haven't read it.
A book you recently added to your TBR?

I was browsing on my Amazon account and this book was on my recommended list.  The premise sounded promising and the release date is this September so I'm definitely purchasing it!
A book on your TBR strictly because of its beautiful cover?
If you don't see the gorgeousness of these covers then you are blind. HAHA totally kidding. But seriously I need them on my bookshelf, right now!
A book on your TBR that you never plan on reading?
After reading The Sound and the Fury by William Faulkner I don't think I want to read the other two books that are currently occupying my bookshelf.  And that cover of As I Lay Dying just gives me the creeps…Totally not making a case as to why I should even consider reading it.  But never say never… so we'll see.
An unpublished book on your TBR that you're excited for?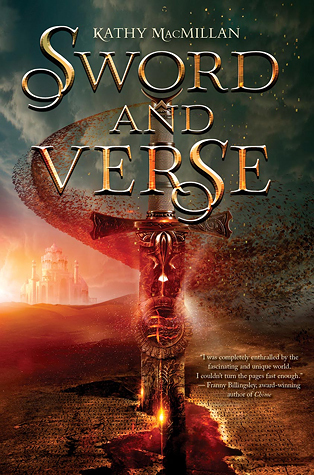 There's more but I'm too lazy to copy all the images….
A book on your TBR that everyone has read but you?
Imagine yourself in a situation in which you are in a group conversation, and you're talking about a topic you know nothing about so you just smile and nod the whole time because you don't want to feel like a total loser for not having knowledge of what's being discussed. Yes, that would be me when it comes to the Throne of Glass books. I feel like everyone and everyone's mom have read this damn book and I'm just here like
A book on your TBR that everyone recommends to you?
The Book Thief by Marcus Zusak
I don't even recall a time when people have not recommended this book to me, because there were moments that I claimed to not wanting to read this book "for reasons", but I succumbed to pressure and finally added it on my TBR.  So for those of you have told me to read it because it's so amazing, you better make sure it is…. I know who you are! 😉
A book on your TBR that you're dying to read?
 This book has been calling out to me for the past couple of months now. I keep staring at it on my bookshelf, but for some reason I keep postponing on reading it. Hopefully some time this month I will get a chance to read it.
How many books are on your Goodreads TBR shelf?
Remember I said I only updated my "read" shelf on Goodreads so I actually don't have a clue. If I were to guesstimate it's probably around the hundreds or so… Heck I should just say infinite because I know my TBR list just keeps on increasing and will probably never stop…
As for tagging anyone I tag all of my followers since I am rather too lazy to tag certain people.  If you happen to do the tag please link me to your post so I can read it. Thanks for reading everyone! ❤