So I have finally finished all four books of the Lunar Chronicles by Marissa Meyer.  Read the last three in all three days.  I've read Cinder way back last year but ( you can read my review here Book Review ) and for some reason didn't bother reading the second book shortly after.  Nevertheless, I marathoned all three books and what can I say I am finally DONE with the series.  Instead of a long review, this will be mini reviews instead because I am most likely going to be repetitive.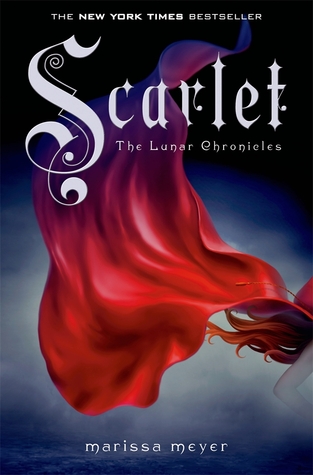 If I had to rank all the books from the most favorite to least favorite, it would be Scarlet.  I enjoyed Cinder a lot; however, I was somewhat disappointed with the second book.   The second book picks up after Cinder and we meet new characters: Scarlet, Wolf, and Thorne who all later on plays a role in assisting Cinder.  The plot overall was good since it progresses and we find more about Cinder and her past.  I liked Scarlet and Wolf but I did not love them.  They were just okay.  Their relationship was insta-love and that bothered me.  Overall, this was just an okay read.
---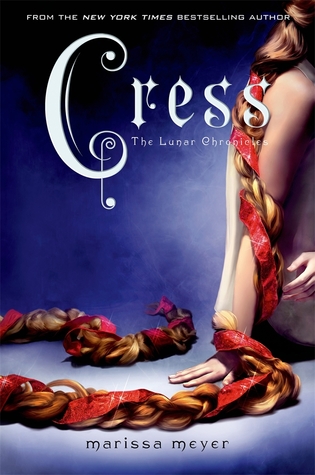 Cress would probably my favorite book out of all the four.  This book was hilarious and I simply adored Cress.  She is such a lovable character. And of course Captain Thorne who is just hilarious. He is your unconventional love interest a total flirt, self-obsessed, but funny and I loved any scene that he was in.  They are definitely my favorite couple throughout the whole series.  This book was just full of humor and joke.  Moreover, there was no more stalling and the group is finally taking action against Queen Levana.  This was definitely an enjoyable read.
---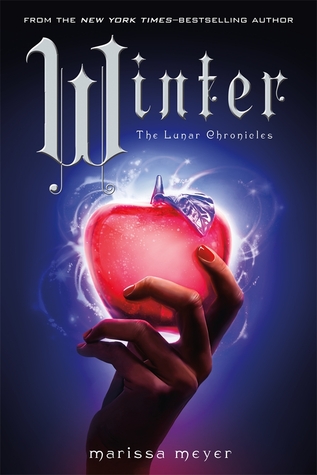 Winter was a good conclusion to the whole series; however, I was not mind blown.   The work up to the climax of the story was intriguing, but I must say that I also found myself frustrated at many points while reading this. While I love details, I think Marissa Meyer spent too much time describing everything that it got repetitive and very tedious. There were times that I was just skimming through the pages because I just wanted it to end.  It had some interesting parts, but also boring parts. Overall, I was satisfied with the ending. I love the characters and their interactions, but I think I would have been happy if that had happened in four hundred pages or fewer, not eight hundred something pages.