Top Ten Tuesday is a weekly meme hosted by The Broke and the Bookish. Each week they provide a topic, and you choose ten books that answer that topic. This week's topic is top ten books I will never read.
"Never say never"  And I do believe that holds true for the most part since our opinions of something does change over time.  However right at this moment, there are just some books that I strongly believe that are not for me and can't bring myself to read because I simply refuse to give it a chance for what I would say "reasons"  Moreover, I will apologize in advance if some of you like the books that I listed. The only thing I can say is that every reader is not the same and we all form different opinions on books. So without further ado here are the ten books that I probably will never read in no particular order:
Fifty Shades trilogy by E.L. James
I can probably list numerous reasons as to why I will never read the trilogy, but my main issue is the fact that it's based on Twilight fan fiction and some people claiming it as "literature". I know everyone defines literature differently, but in my opinion these books are far from it.  On another note, I love the animated movie Anastasia and I fee like Ms.  James has ruined it for me by naming her protagonist the same name. (yea I'm weird)
---
 Eat, Pray, and Love by Elizabeth Gilbert
I've seen multiple copies of this book at my nearby thrift store and it only costs 50 cents.  If I wanted to read it I would have probably bought it a long time ago. There's just something about this book that does not appeal to me.
---
Twilight series by Stephanie Meyer
Okay I did read Twilight, but I didn't like it.  Due to its immense popularity during my high school years and half of my friends praising the books I had high expectations only for it to be a huge letdown. As for the rest of the books I still don't want to read them.  My apologies to Twilight fans. I also can't take it seriously when a vampire "sparkles"….
---
---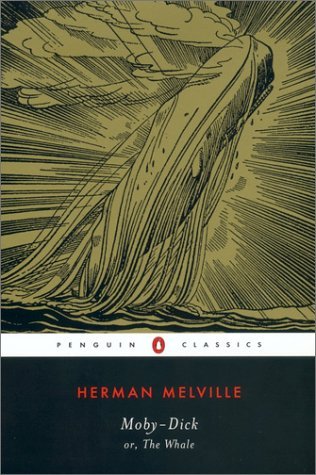 Moby Dick by Herman Melville
I don't think I can handle reading 600 something pages about a fish.  It will probably bore me to tears.
---
If I Stay and Where She Went by Gayle Forman
I'm sure a lot of people liked both books, but the premise didn't interest me in the slightest bit.  I think I'll past.  I didn't watch the movie either.
---
War and Peace by Leo Tolstoy

The only way that you will get me to read this is that I have to be locked up in a room for days with only this as my choice of reading material.  Otherwise, the chances of me reading this book is slim to none.
---
Anything Shakespeare that I have not yet read
I've had enough of Shakespeare in high school. I don't want to torture myself anymore.  Maybe someday in the future and I mean, not for a very long time I'll probably read one again, but as of now, no.
---
The Vampire Diaries by L.J. Smith 
Meh…I do love the TV series though.  And I think it goes the same for other books that have already been made into TV series that I haven't had a chance to read yet (i.e Pretty Little Liars)  I read the Gossip Girl  series in its entirety; however, the TV show was way better.  I guess I just didn't want to be disappointed either.  Rumor even has it that L.J. Smith got fired because the publisher didn't like her planned ending though that's really not relevant as to why I don't want to read the books.  I'll just stick to watching the show.
---
Beautiful Disaster by Jamie McGuire
I honestly cannot deal reading about emotionally abusive heroes who are also assholes along with him and the heroine having an unhealthy/dysfunctional/toxic relationship. Even if he had redeemed himself at some point,  I'll probably just end up being angry and frustrated reading this.  It's just best to avoid it reading the book entirely.
---
Celebrity Biographies
Anything that is written by Justin Bieber, The Kardashians, Kanye West, or any celebrity for that matter (yes even celebrities that I actually like) I absolutely refuse to read.  It's just not my cup of tea.